About us
Your partner in contract production and development using the End-to-End business model.
We are a European biotechnological company developing therapeutic recombinant proteins including monoclonal antibodies and vaccines. Shape your future with us!
Our history
Our history starts with a merger. The company was established in 2007 and comprised of four European pharmaceutical companies:
Celon Pharma,
Polfarmex,
IBSS Biomed and Genexo (currently owned by Twiti Investments),
BioCentrum and Biotech Consulting (these entities perform scientific research in biotechnology).
We are the precursor of the biotechnology sector in Central Europe, which provided us with a unique opportunity to set the foundations and standards for the industry in the heart of Europe. We started in a small laboratory in central Poland, and today, we work in two fully equipped, modern facilities: Research&Development Centre and Research&Production Centre.
We specialize in the production of sterile biotechnological products in a manufacturing plant that meets the requirements of Good Manufacturing Practice (GMP). We are committed to integrate and commercialize scientific achievements in order to develop a biological medicinal substance based on mammalian cell cultures.
From the very beginning of our activity, we have participated in innovative projects by combining scientific knowledge and advanced technology to develop products and processes. We provide our business partners with the best biotechnological solutions, and we give the patients access to the next generation of therapeutics. For years, we have been offering outstanding specialists from all over Europe the opportunity to develop their expertise in the biotechnology sector.
Management Board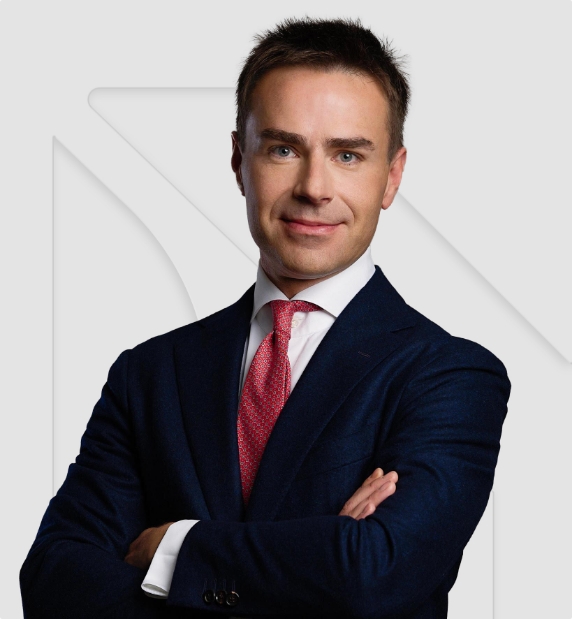 Krzysztof
Kaczmarczyk
Chief Executive Officer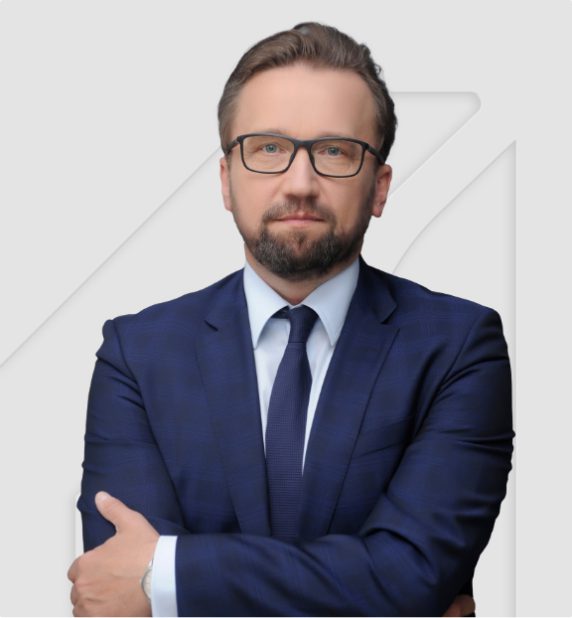 Grzegorz
Grabowicz
Chief Financial Officer
PhD Eng. Sławomir
Jaros, EMBA
Chief Operations Officer and Chief Scientific Officer
Adam
Pietruszkiewicz
Chief Commercial Officer
Supervisory Board
Graduate of the John F. Kennedy School of Government (MPA) at Harvard University and Tufts University (BA) in the United States. Since March 2020, he has been the President of the Supervisory Board and a Partner in the consulting company Five Rand Sp. z o.o. In recent years, he has worked for PGE Polska Grupa Energetyczna S.A., Kulczyk Holding S.A., Euronet Worldwide, Inc., and Horton International, among others. In 1990-1995, he served as advisor to the Minister of Finance (from Leszek Balcerowicz to Grzegorz Kołodko) on the transformation and restructuring of the Polish financial services sector; he was also a member of the team negotiating the agreement with the London Club. Currently, he serves on the Supervisory Board of Platige Image S.A. Robert Koński meets the independence criteria referred to in Rule II.Z.4 of the document "Code of Best Practice for WSE Listed Companies 2021".
Robert Koński has knowledge of accounting and auditing and is skilled in the industry in which Mabion operates.
Licensed Investment Advisor with license number 303 and holder of the CFA (Chartered Financial Analyst) title. Graduated from Warsaw School of Economics with a major in Finance and Banking, also studied at Aarhus School of Business in Denmark and Universität zu Köln in Germany, completed the Community of European Management Schools –Master's in International Management (CEMS MIM) management program. Scholarship holder of the Educational Enterprise Foundation. He conducted classes on courses for stock brokers (ZMiD) and for investment advisors (PERK). He has over 10 years of experience in asset management. He has worked, among others, for the European Investment Fund in Luxembourg and the Morgan Stanley real estate fund in Frankfurt. In 2009-2020 he managed a number of different funds and investment strategies within TFI PZU, both with PZU Group's own money and with money entrusted by external clients, equity, mixed and absolute return funds. The investment spectrum included companies listed on the WSE as well as those listed on stock exchanges in the EU and the USA. Member of the investment committee, AUM over PLN 20 billion. Since 2014 as a Medical Sector Director in TFI PZU he was responsible for investments in companies from the health care sector.
Sławomir Kościak meets the independence criteria referred to in principle II.Z.4 of the document "Code of Best Practice for WSE Listed Companies 2021".
Graduate of the Faculty of Law of the Jagiellonian University in Kraków. Legal Counselor. Managing Partner at InCorpore Banach Szczypiński Partners. He started his career at the Ministry of Finance and then worked for PricewaterhouseCoopers sp. z o.o. for several years, most recently as the leader of the Proceedings and International Tax Law team. Member of a number of supervisory boards of capital companies, including, among others, Chairman of the Supervisory Board of Poczta Polska S.A. and PHN S.A. For many years an expert of the Tax Council of the Polish Confederation of Private Employers Lewiatan, including acting Head of the Tax Council. Author of numerous publications in the field of law, including the commentary "Polskie umowy o unikaniu podwójnego opodatkowania" [Polish agreements on avoiding double taxation] published by CH Beck. He repeatedly represented parties in proceedings before administrative authorities and administrative and common courts, which ended with the client's success. Józef Banach meets the independence criteria referred to in principle II.Z.4 of the document "Code of Best Practice for WSE Listed Companies 2021".
Józef Banach has knowledge of accounting and auditing and is skilled in the industry in which Mabion operates.
Graduate of Cambridge University, Chartered Accountant with the Polish Chamber of Chartered Accountants and ICAEW (Institute of Chartered Accountants in England and Wales). Currently International Liaison Partner at Grupa Strategia, Poland. He has 28 years of experience in audit and internal control. Member of the supervisory boards of many companies and an advisor in the scope of establishing business in the region of Central and Eastern Europe for nearly fifty companies. Partner responsible for auditing financial statements of more than 100 companies and groups of companies from various business sectors, both listed companies, private equity funds and family businesses. He has conducted over 80 due diligence analyses, dealt with statutory, internal and forensic financial audits and provided business advisory services to a number of clients.
He has worked in Poland, UK, Germany, Czech Republic, Slovakia and Russia. He is fluent in eight languages and can communicate in twelve other. For four years, David James mentored about 100 teams of young entrepreneurs participating in the Cambridge Python Project. Within this project, organized under the aegis of the British Embassy and the University of Cambridge, David James trained students from all over Poland in creating modern business plans and budgeting. David James is the creator of an original method of learning foreign languages. He meets the independence criteria referred to in Rule II.Z.4 of the document "Best Practices of WSE Listed Companies 2021".
David James has knowledge and skills in accounting / auditing.
Graduate of the Faculty of Medicine at the Medical University of Lodz and Postgraduate Studies in Management Accounting at the University of Lodz. Licensed securities broker (license No. 449). Associated with the capital market since 1994. Worked for HSBC Securities Polska, Dom Maklerski BZ WBK, Santander Biuro Maklerskie where he was responsible for sales to institutional clients (investment funds, pension funds, asset management companies). He is competent in conducting transactions on the domestic and foreign cash and derivatives markets. He participated in the preparation and conduct of numerous public offerings of companies on the primary and secondary market. Since July 2020 he has been working for Polfarmex S.A.
A graduate of ESCP-EAP Europe and the Poznań University of Economics with a degree in Finance and Accounting and a Master's degree in Management. She has over 12 years of experience in the private equity industry, which she gained working in leading funds in Poland and abroad. Since 2016 she has been associated with the Polish Development Fund S.A., where she currently serves as Office Director in the Investment Department of PFR S.A. and President of the Supervisory Board of PFR Life Science Sp. z o.o., a company specializing in investments in the field of biotechnology and health. She gained previous experience in funds such as Mid Europa (2011-2015) and 3i (2009-2011). During this time, she had the opportunity to participate in numerous transactions in sectors such as new technologies, services, manufacturing, health and tourism.
Zofia Szewczuk has extensive ownership and supervisory experience, representing the investor side. Her input involves regular cooperation with the supervisory boards of companies in implementing development and remedial initiatives and monitoring their performance. Currently she is a member of the Supervisory Board of Polskie Kolei Linowe S.A. and an observer in HCP company. MsZofia Szewczuk meets the independence criteria referred to in principle 2.3 of the document "Code of Best Practice for WSE Listed Companies 2021".
Zofia Szewczuk has knowledge of accounting and auditing and is skilled in the industry in which Mabion operates.
Committees
David John James Chairman of the Audit Committee
Józef Banach
Robert Koński
Sławomir Kościak
Zofia Szewczuk
Robert Koński Chairman of the Appointment and Remuneration Committee
David John James
Józef Banach
Wojciech Wośko
Organizational structure
Our team of over 250 employees forms a fully integrated biopharmaceutical company.
Product and Development Department
Biological and Physiochemical Analytics Unit
Process Upstream Unit
Process Downstream Unit
Process Scaling Unit
---
Medical Section
Clinical Development Unit
Clinical and Pre-clinical Research
Pre-clinical Development Unit
Upstream Unit
Downstream Unit
Logistics and Supply Unit
Process Validation & Documentation Unit
Clean Maintenance Unit
Microbiology Unit
Physiochemical Analysis Unit
Biological Analysis Unit
Stability Studies Unit
Quality Unit
Process and Quality Regulatory Team
Preclinical and Clinical Regulatory Team
Qualifications and System Unit
Maintenance
Financing Unit
IR/PR and Environmental Unit
Purchasing Unit
Human Resources Unit
Management Board Office
Accounting Unit
Controlling Unit
IT Unit